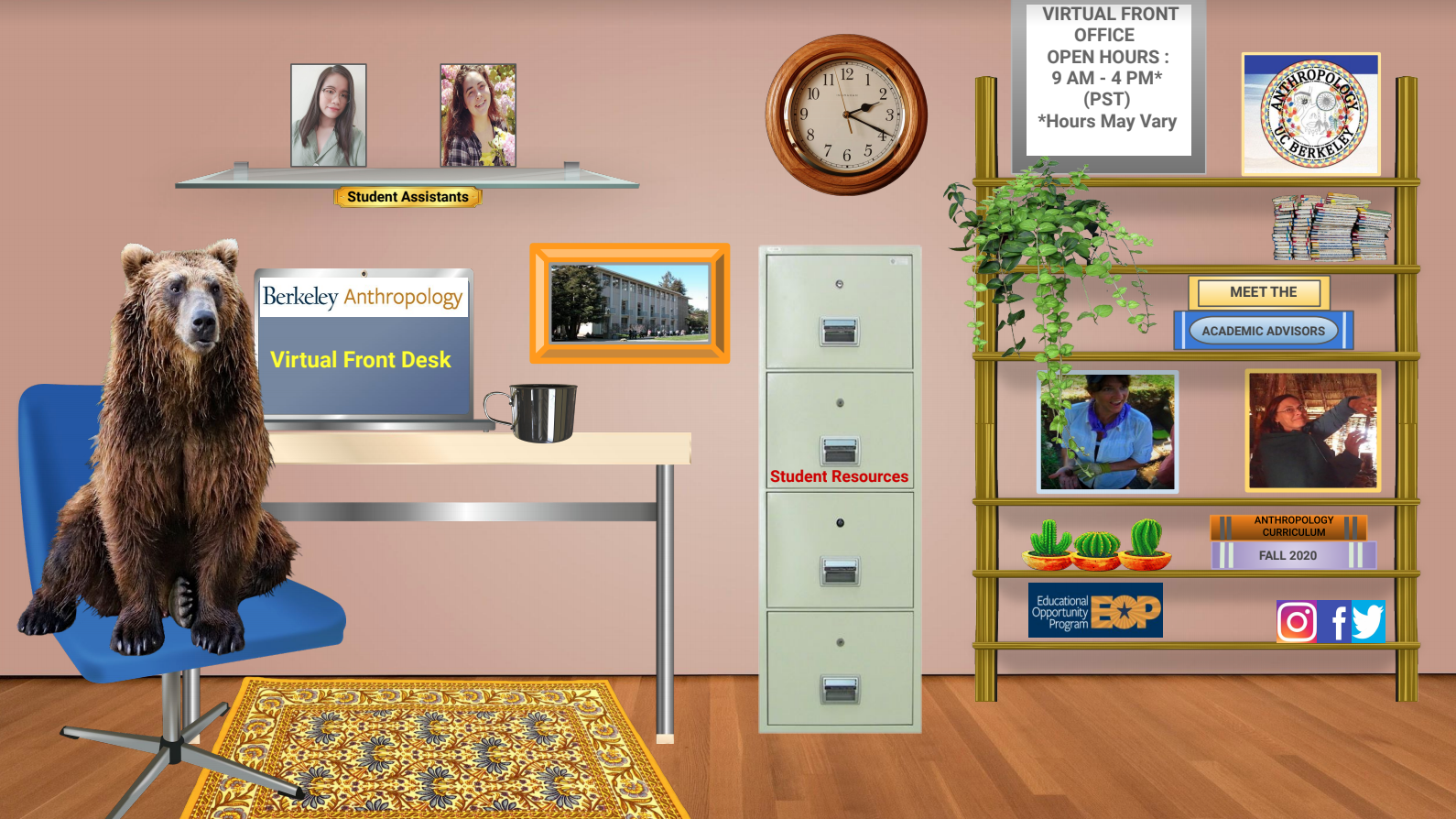 (Click on the hyperlinked PDF above to find the academic resources you need) 
Due to the Remote Learning Period, our office in Anthropology and Art Practice Building (Formerly known as Kroeber Hall) will remain closed until further notice.
To continue the success of Prospective and Declared Anthropology majors, the Anthropology Department will host its own Virtual Front Desk. Our goal as a department is to support students to navigate which Staff Member to contact with questions or concerns. The Virtual Front Office will be administered by our Student Assistants.
**All ANTHROPOLOGY Advising Services are virtual until further notice. No in-person services are available. Please email all Anthropology undergraduate advising questions to f.bright@berkeley.edu  and Graduate questions to t.mastel@berkeley.edu **
Follow the campus website for the latest information on UC Berkeley's prevention and response efforts related to novel coronavirus disease (COVID-19):https://news.berkeley.edu/coronavirus/
If you or someone you know is experiencing financial, food, housing or other basic needs challenges - you can find support and services at tinyurl.com/UCB-BCN-C19